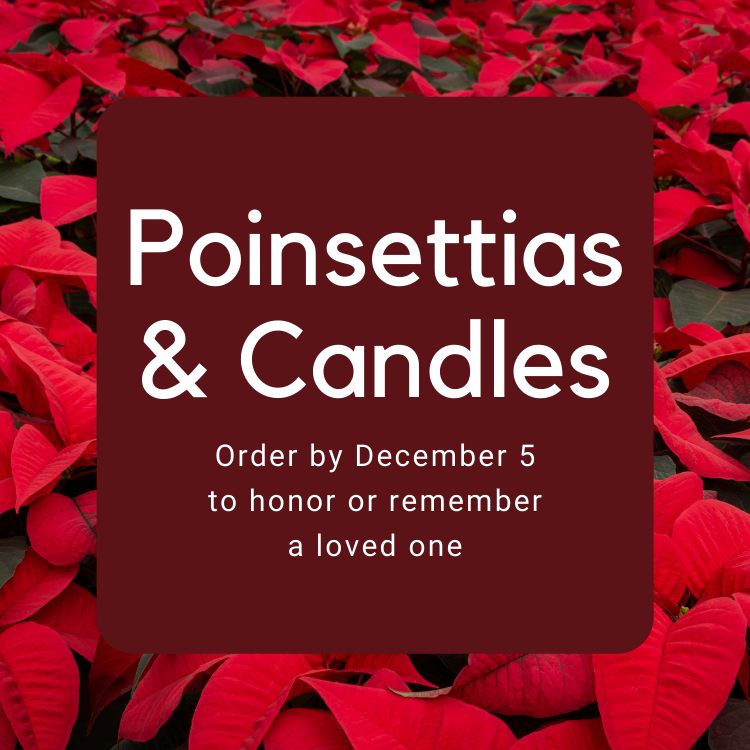 Honor or Remember a Loved One this Christmas
We invite you to purchase a poinsettia or flameless candle for Christmas in memory or honor of a loved one.
They will decorate the sanctuary starting on Sunday, December 18, and remain through Sunday, December 26, after which you may take yours home.
Order Deadline: Sunday, December 5
Order Form
We've provided the order form two different ways – you may either download and print the order form and drop it off or mail it to church, or use the Google form (links below).
Please download and fill out the form below and either drop it off at the church office (open Tuesday-Thursday, 10am-1pm), or put it in the offering plate on Sunday mornings, with your payment.
If you mail the form with a check to the church, please use our PO Box (it's faster these days): Hilliard UMC, P.O. Box 158, Hilliard, OH 43026.
Cost & Payment
Poinsettias and flameless candles are $9.00 each.
You may pay in any of your usual ways, including using the offering plate on Sunday mornings. Please mark all payments for "Poinsettia/Candle."