Effective Monday, April 4, 2022
See THIS POST with the details about the changes to our COVID-19 protocols effective April 4, 2022.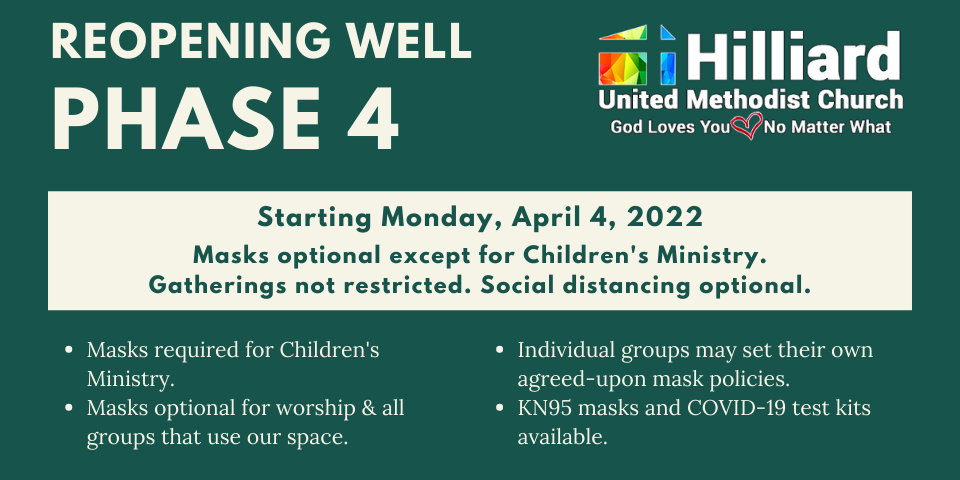 Worship in person in the Sanctuary & livestreaming
For now our in-person worship services will continue to take place in the Sanctuary. This is so we can continue to livestream our worship services, which is an important part of our ministry (we only have the technology set up for this in the Sanctuary). In the coming months, we will work together to expand our tech teams and discern what worship in Warehouse 839 will look like in this next season.
Looking for Nursery Staff (paid positions)
Please contact Lindsay Robinson if you'd like to help us staff the nursery so we can reopen it (it's a paid gig!) or if you have questions (lrobinson@hilliardumc.org).
Church Office is Open
Our office is open Tuesdays, Wednesdays, and Thursdays from 10am-1pm!
Please Stay Home if You're Sick
As always, please stay home if you don't feel well or if you or someone in your household has been exposed to someone who has or might have Covid-19.