If you are not a member of Facebook / don't have a Facebook account, follow these instructions to watch worship live:
1 – From your computer, tablet, or smartphone, type in this address in your web browser: facebook.com/hilliardumc. You will see this page (our cover photo is different now, though):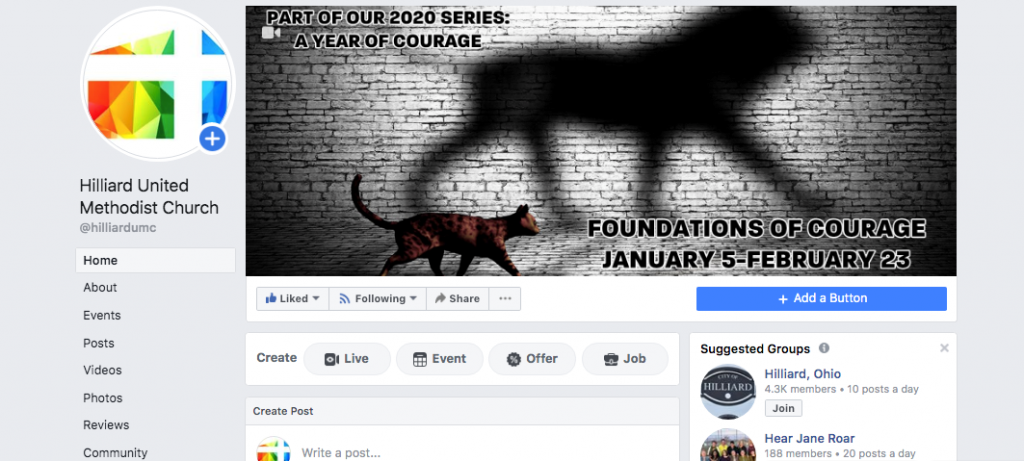 2 – Scroll down the page until you see the POST about watching LIVE worship. The one from April 5, 2020, looked like this: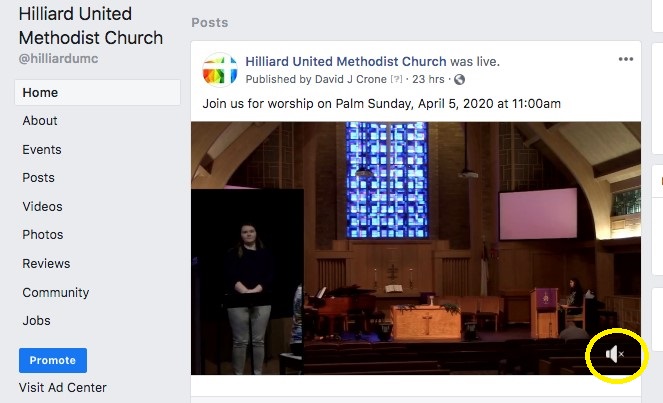 3 – If you are watching LIVE (at 9 or 11am), it will already be playing. If you are watching later in the day and it doesn't start playing automatically, hit the play button. You will likely have to click the volume button on the far right to turn up the sound (circled in yellow above).
4 – If you are not a member of Facebook, you may see a screen pop up like this. Simply click the small Not Now button so you can resume watching (circled below in red).