Which Path Will You Take?
Make Friends, Connect with God, Grow in your Faith…
Staff contact: Beth Palmer, Director of Adult Discipleship (bpalmer at hilliardumc.org).
Quick Links
---
Enneagram Classes
Hilliard UMC is a hub for learning about the Enneagram, a powerful tool for self-discovery and growth. Click or tap the image for more details, along with resources for beginners.
---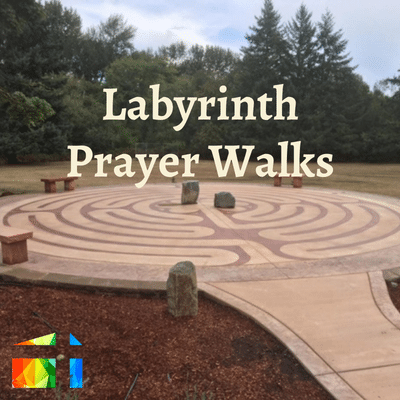 Labyrinth
Prayer Walks
A labyrinth is a simple circular path that guides silent prayer — praying while walking is a great way to bring stillness to your mind and heart, so you can listen to whatever God might have for you.
NO EXPERIENCE NECESSARY. We'll teach those who are new to this wonderful practice, and we'll bring a resource to help guide your time if you like. Otherwise the time is yours to connect with God.
Second Tuesday of the month, 7-8pm:
Come anytime during the hour.
Location
The labyrinth off Cosgray & Parkmeadow (just north of Scioto Darby Rd), behind the apartments. Park on Parkmeadow Lane at the first grassy area you come to west of Cosgray; walk along the new walkway through the grass, across a small footbridge, and you'll find the labyrinth immediately on your left. You'll be walking in grass. (NOTE: Cosgray is under construction and unavailable north of Parkmeadow, so use Scioto Darby.)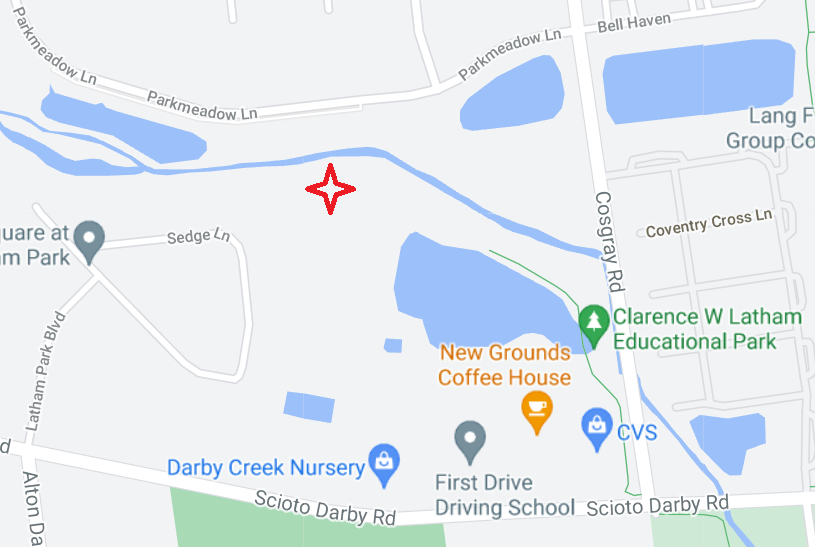 Hosts: Ginny Fisher, Mike Boyers, Debbie Wimbish, and/or Beth Palmer (staff).
Click here to sign up, or just show up. Bring the whole family; all ages welcome.
---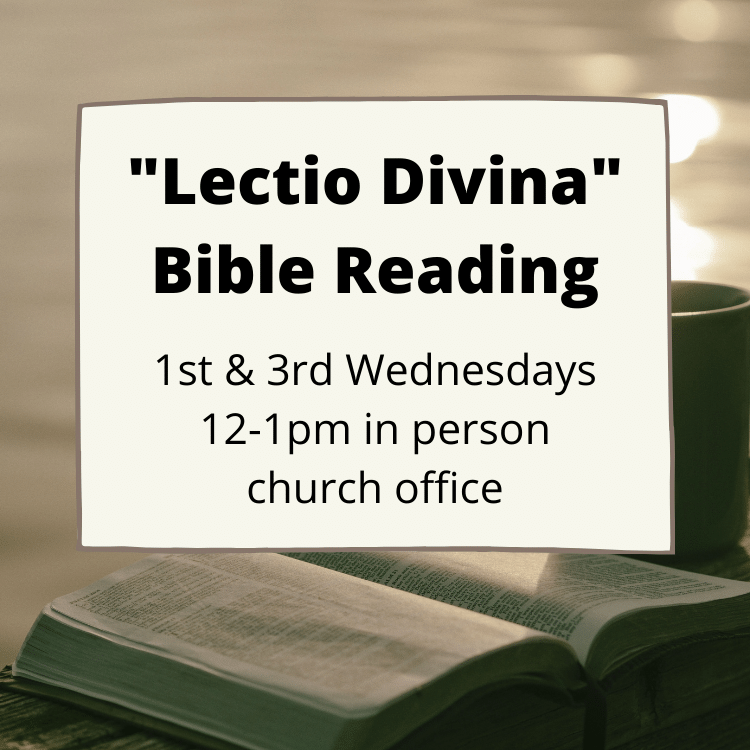 "Lectio Divina"
Bible Reading
Praying the Scriptures
1st & 3rd Wednesdays
12-1pm in person
Church office, room 6
Facilitated by Judy Scott & Pastor Jon Osmundson
"Lectio Divina" (pronounced LEK-tee-oh dih-VEEN-ah) simply means "sacred reading" — it's a way of reading the Bible slowly and prayerfully, in small sections, to listen for what God might have to say to you. In doing so, we affirm that we will encounter God directly through this text and that it will speak directly into our lives. We approach scripture as a mystic would, listening for God's word to us.
No experience necessary! We'll teach you how to do it and lead you through each week.
---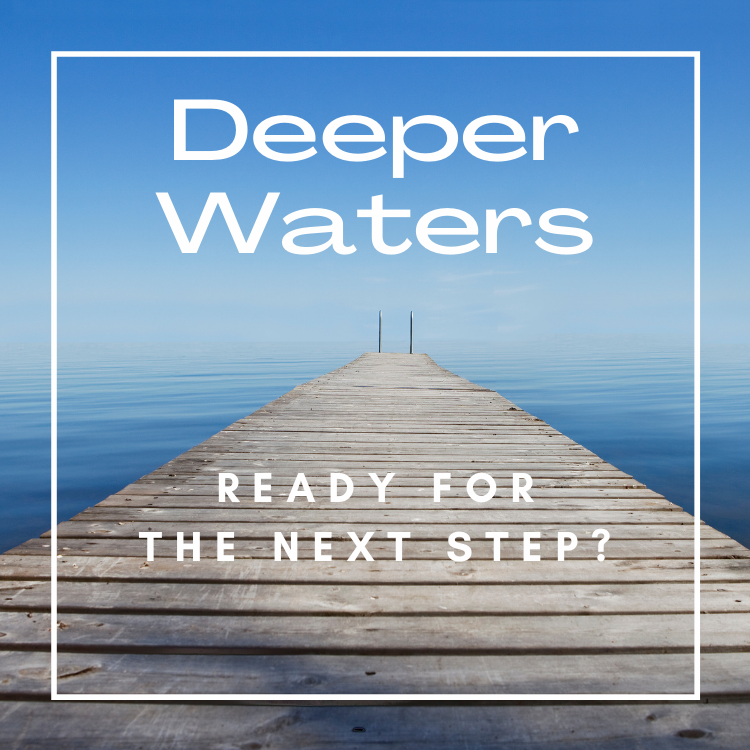 Deeper Waters
Innovative & Courageous Leaders
January – November 2024
It's an extraordinary time to be a human. With everything we are facing collectively and individually, more than ever, the world needs innovative and courageous leaders who can meet this moment with a
Capacity to hold complexity and ambiguity
Compassionate, non-anxious presence
Commitment to pursuing the most humane and loving path forward
How do we continue to evolve into the leaders that are needed in this season?
Research consistently points to the critical work leaders must do that is PERSONAL and SPIRITUAL in nature. This includes engaging in practices that increase their awareness and ability to be present to self and others, help them reflect and make meaning, widen their capacity to hold complex thoughts and emotions, and point them toward the greater good. Leaders who are also cultivating self-compassion and love as central values that guide the way they live are the same leaders building healthy, thriving, and innovative organizations that employees and customers want to be connected to.
As leaders ourselves, we've experienced the kind of growth, healing, and transformation that can come when we are doing robust personal and spiritual work. We've seen what can happen when this kind of transformation happens in communities of people, willing to do this work together.
We want to create that kind of space right here in central Ohio.
Are you ready to dive deeper into this kind of work?
You are invited to apply to be a part of the next cohort of DEEPER WATERS: Innovative and Courageous Leaders.
This cohort will launch in January 2024 for 10 months of collective work.
As we do our work, we will engage and explore
An Innovative Leadership Model
Resources for cultivating deeper self-awareness, including the Enneagram
Tools for understanding and navigating our social location and its implications for social justice work in our organizations
Models for nurturing healthy, authentic communities
Daily meditative and reflective practices
Engagement in Deeper Waters will include:
Monthly in-person teaching sessions (2024 dates: Jan 28, Feb 11, Apr 14, May 5, June 2, Aug 18, Sept 15, Nov 3).
Monthly in-person/online small group sessions
Two in-person overnight retreats
All books and curriculum
Online learning platform that includes readings, videos, and podcasts to guide your learning
One-to-one session with one of the facilitators
Cost: $1500
This includes your food and expenses for the two retreats, as well as all books, curriculum, and group sessions.
Facilitators
Rev. April Blaine
Lead Pastor, Hilliard UMC
Adjunct Professor, Methodist Theological School in Ohio
Nikki Buskirk
Director of Middle Grades Ministry, Hilliard UMC
Dan Mushalko
Vice-President, Innovative Leadership Institute
Beth Palmer
Director of Adult Discipleship, Hilliard UMC
_______________________________________
Foundational Classes
We regularly offer foundational classes to help ground your spiritual life and practice. Stay tuned to this page for details and signup links, as each class is offered.
Knowing Yourself, an introduction to the Enneagram, a powerful tool for self-discovery and growth.
Engaging the Bible, an opportunity to learn how to read and understand the Bible, using an ancient prayer practice called lectio divina ("sacred reading").
Prayer & Meditation Boot Camp, for developing a consistent personal prayer practice.
Complete descriptions are listed HERE.
---
Costs
We don't want the cost of books or class materials to get in the way of you taking a class, so sign up whether you have class or book money or not. Pay what you can from your heart (any amount welcome), or it's on us, happily!
And if you'd like to contribute a few extra dollars toward a book or class materials for someone who doesn't have money this time, we're honored by your support, thank you! You can always contribute online here, or class facilitators will collect money at class.
Staff Contact
Beth Palmer, Director of Adult Discipleship
bpalmer@hilliardumc.org
614.876.2403 (church office)