Which Path Will You Take?
Make Friends, Connect at Church, Grow in your Faith…
Staff contact: Beth Palmer, Director of Adult Discipleship (bpalmer@hilliardumc.org, 614.876.2403 [church office]).
---
Hilliard UMC is a hub for learning about the Enneagram, a powerful tool for self-discovery and growth! Click or tap the image to see what we're offering next.
---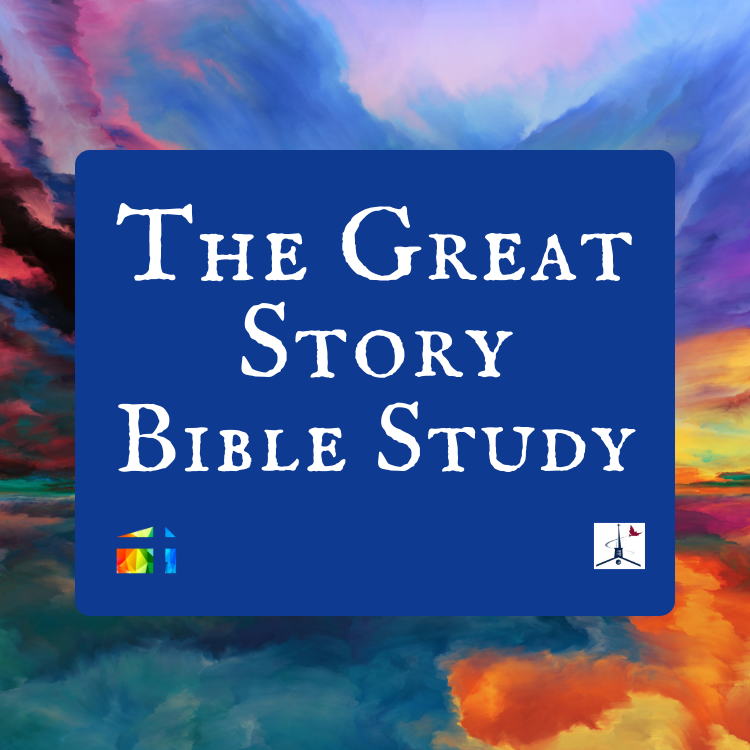 The Great Story:
Weekly Bible Study with Fairmont Presbyterian Church
Thursdays on Zoom
7-8pm
In partnership with Fairmont Presbyterian Church in Dayton and their Lead Pastor, the Rev. Dr. Brian Maguire, our Sunday morning message series will take us on a journey through the Old Testament during 2022. (Details here.)
On Thursday evenings, Rev. Maguire will lead a weekly Bible study focused on the text for the upcoming Sunday.
Zoom Meeting ID: 820 0253 6057. (Go to Zoom.us, click/tap Join a Meeting, and enter the Meeting ID.) Attend when you're able; join anytime.
---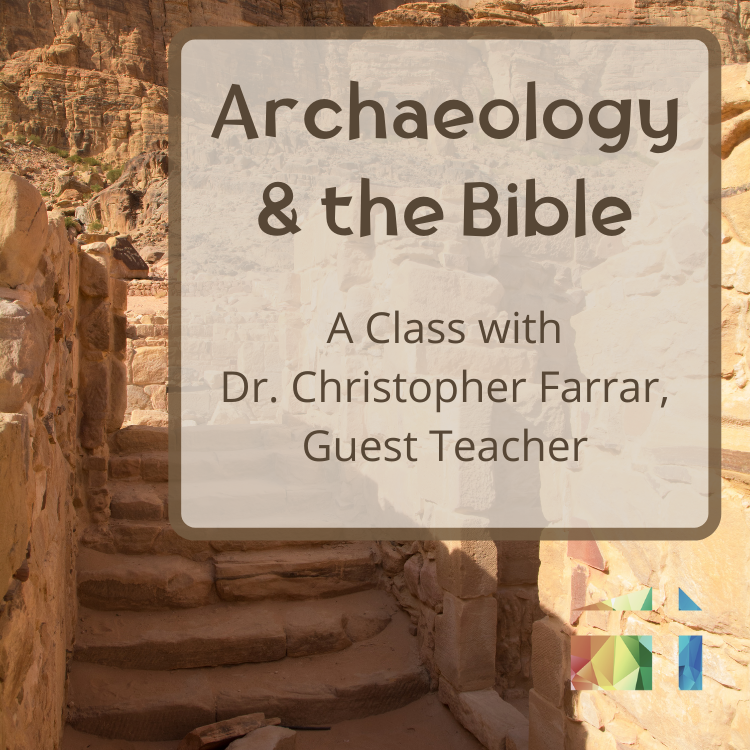 Archaeology & the Bible
We're pleased to welcome Christopher Farrar, PhD, to present his course, Archaeology & the Bible. His doctorate is in linguistics, and he has studied archaeology under Israeli archaeologist Dr. Avi Ofer, formerly of Tel Aviv University. Combining lecture and discussion, Dr. Farrar's engaging presentation style is sure to spark your interest in the history of our faith!
The Hebrew Bible (the Old Testament) is the foundation stone upon which is built the moral and ethical aspirations of the world's more-than 3.8 billion Jews, Christians, and Muslims. And yet it's the product of a poor and tiny nation that existed in the shadow lands between the ancient world's most powerful civilizations.
But who were the Israelites, and where did they come from?
Were the Patriarchs real people, and if so, when did they live?
Was the Exodus a historical event?
Was there a United Kingdom under David?
What events led to the destruction of the first Temple, and how did that impact the writing of the Bible?
These are profound questions that go to the heart of Western civilization. What does archeology have to say about them?
This class looks at the historical basis of the Biblical narrative, drawing on the findings of archeological science, with particular emphasis on the ground-breaking insights of the past twenty years. The focus is not on proving the Bible but on understanding it.
5 Wednesdays, January 26 – February 23, 7-8:30pm.
Class will start ON ZOOM. We may move to a hybrid class (you can join either in person or on Zoom), depending on interest and COVID numbers. Sign up and we'll send you the Zoom link; make sure your screen name is recognizable so we know to let you in from the waiting room.
Facilitator: Christopher Farrar, PhD, guest teacher.
Cost: To help support Dr. Farrar's honorarium, please consider a contribution of $25-$50 for the class. Any amount welcome; pay from your heart what you can. We don't want the cost of this class to prevent your participation, so please sign up whether you have money to contribute or not. And if you have a few extra dollars to support someone else's participation, we'd be honored by your support. Please mark all contributions for "archaeology class."
Dr. Farrar is the author of the novel, By The Waters of Babylon: "When twelve-year-old Ya'el is taken prisoner by the Babylonians, her ability to write saves her life. A girl scribe, unique in the Empire, she's destined for slavery in the palace of king Nebuchadnezzar. Days later, her ruined city of Jerusalem is far behind. She struggles to survive on the long brutal trek, while strange dreams disturb her sleep. Her impulsiveness and passion for learning earn her hostility from fellow prisoners and murderous hatred from Babylonian guards. Desperate to avoid her coming fate, she's forced to confront her own complicity in the vitriol directed at her. And the dreams are getting stranger." Available through Dr. Farrar and online sellers.
---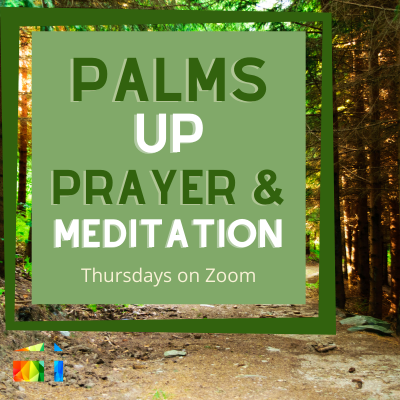 Palms Up
Prayer & Meditation
Online on Zoom
Starting February 2022
According to a recent Columbus Dispatch article titled, "'Invisible Backpack of Stress, Anxiety" (December 12, 2021), "Erich Merkle, the chief psychologist for the Akron school district, said it's like students are carrying around an 'invisible backpack' that contains all of the stress of the last two years. Everyone, he said, not just kids, is feeling the impact of a languishing pandemic, from constantly changing plans to possible economic strife, job loss, illness or the loss of a loved one, due to COVID-19 or other circumstances. 'We can only have so much accumulated toxic stress before that becomes a breaking point.'"

How big is your invisible backpack of stress and anxiety? Are you tired of carrying it? Feeling constantly weighed down? Looking for some ways to reduce the impact of a languishing pandemic before reaching your breaking point? Hoping to find a little more joy in your life? The Palms Up life of Showing Up, Paying Attention, Cooperating with God, and Releasing the Outcome can help you learn and incorporate tools that will do just that.

Join Pastor April and Ginny Fisher for a six-week Palms Up Prayer and Meditation class, where we'll follow the steps of a Palms Up life, providing guidance on how to use prayer and meditation to help lighten the burdens that you carry and uncover the joy that is waiting to be discovered. No prayer experience necessary; great for all levels of prayer experience, beginners and long-time centering prayer practitioners.
6 Thursdays, February 10 – March 17, 7-8pm on Zoom. (Sign up and we'll send you the Zoom link. Make sure your screen name is recognizable so we let you in from the waiting room.)
Facilitators: Pastor April Blaine and Ginny Fisher.
Online on Zoom.
Cost: Please consider a contribution of $20-$25 to support this class and the teaching ministry at Hilliard UMC, either through your regular giving or a special contribution toward Adult Discipleship. Any donation amount is welcome; pay what you can from the heart. We don't want the cost of a class to keep you from participating, so if you don't have money this time, no worries, it's on us, happily! And if you have a few extra dollars to contribute toward someone else's participation, we would be honored by your support. Please mark all contributions for "prayer class."
---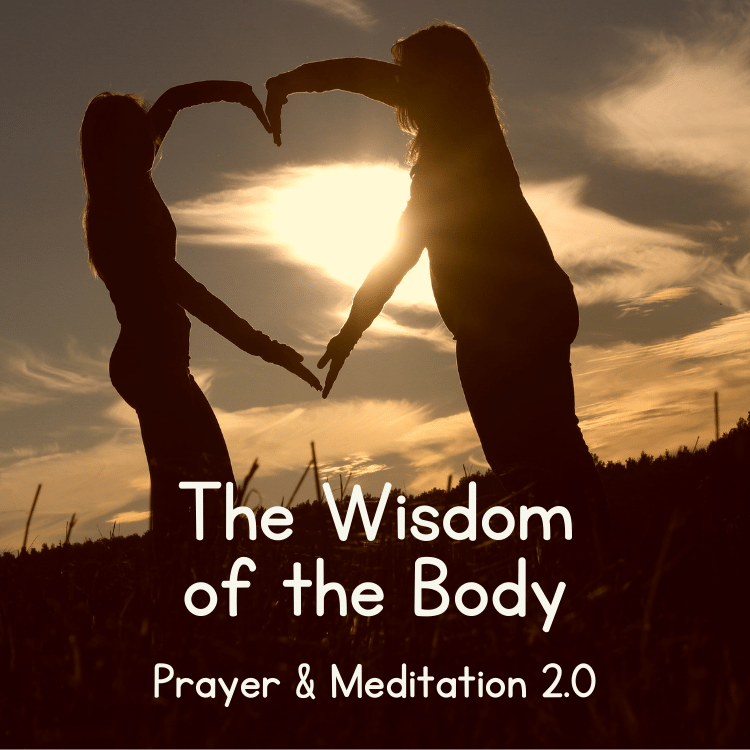 The Wisdom of the Body
Prayer & Meditation 2.0
In Jesus, we see the weaving together of God's spirit and the human body. This central part of our faith points to the fundamental truth that these bodies we have been given are gifts from God, dwelling places where the Holy Spirit is alive and at work. Yet, most of us have extremely complicated relationships with our bodies.
How can we learn to listen to, trust, and honor the gift that God has given us? How can we unlearn some of the stories we tell ourselves about our bodies and develop the kinds of practices that allow for more generosity and love?
In this class, we will develop some concrete practices that are built from the basic tenets of Christian contemplation and mindfulness. Starting with our breathing and eating, we will learn to listen more fully to the wisdom of our bodies and the presence of God within us.
The class will meet first for 5 weeks in October and November to lay out the principal practices of the class. The remaining sessions will be times for the group to share how their practices are informing their spiritual journeys and to make connections to the wider implications for generosity, love, and justice in the community and world around us.
Having an existing prayer and meditation practice is helpful for this class but not essential. All levels welcome.
Dates: Wednesdays, 6pm-7:30pm, October 13-November 10, December 1, December 15, January 12-January 26. Join as you're able.
Meeting at church, Sanctuary building, room 306/308 (upper level of education wing; park past the playground and use the education wing door; there are about 8 steps).
Facilitated by: Pastor April Blaine and Jenny Pitcher
---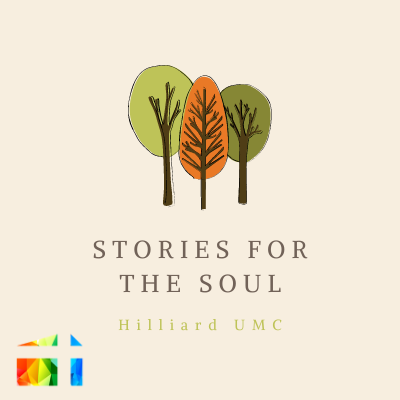 Stories for the Soul
The stories of the Bible can do wonders for our spirits and give us hope in these challenging times. We invite you to join us for an hour for Stories for the Soul, to hear a Bible story and then talk about it with others in simple conversation.
No Bible knowledge or experience required!
There will be time for discussion as well as an opportunity to create something in response (pray, draw, write something… up to you, with zero pressure to share with the group).
Stay tuned for our next offering.
Facilitated by

Lindsay Robinson

and

Beth Palmer

(both staff).
Bring a notebook or journal and/or any of these response materials, as you choose: pen, paper, art supplies.
---
_______________________________________
Foundational Classes
We regularly offer foundational classes to help ground your spiritual life and practice. Stay tuned to this page for details and signup links, as each class is offered.
Knowing Yourself, an introduction to the Enneagram, a powerful tool for self-discovery and growth.
Engaging the Bible, an opportunity to learn how to read and understand the Bible, using an ancient prayer practice called lectio divina ("sacred reading").
Prayer & Meditation Boot Camp, for developing a consistent personal prayer practice.
Complete descriptions are listed HERE.
---
Extra Stuff…
When we're back to meeting in person (after COVID-19): Free childcare for children up to age 11 is usually available for all classes as a gift to you from the church. Take your child(ren) to the Sanctuary building nursery on the main floor or the Warehouse 839 nursery, behind the stage, where they will be met with a smile by trained, paid staff who have completed all the requirements outlined in our Safe Sanctuaries Policy (including a background check).
We don't want the cost of books or class materials to get in the way of you taking a class, so sign up whether you have class or book money or not. Pay what you can from your heart (any amount welcome), or it's on us, happily! And if you'd like to contribute a few extra dollars toward a book or class materials for someone who doesn't have money this time, that'd be great, thank you! We're honored by your support. You can always contribute online here, or class facilitators will collect money at class.
Staff Contact
Beth Palmer, Director of Adult Discipleship
bpalmer@hilliardumc.org
614.876.2403 (church office)