Which Path Will You Take?
Make Friends, Connect with God, Grow in your Faith…
Staff contact: Beth Palmer, Director of Adult Discipleship (bpalmer@hilliardumc.org, 614.876.2403 [church office]).
Quick Links
---
Enneagram Classes
Hilliard UMC is a hub for learning about the Enneagram, a powerful tool for self-discovery and growth! Click or tap the image for more details and resources for beginners.
---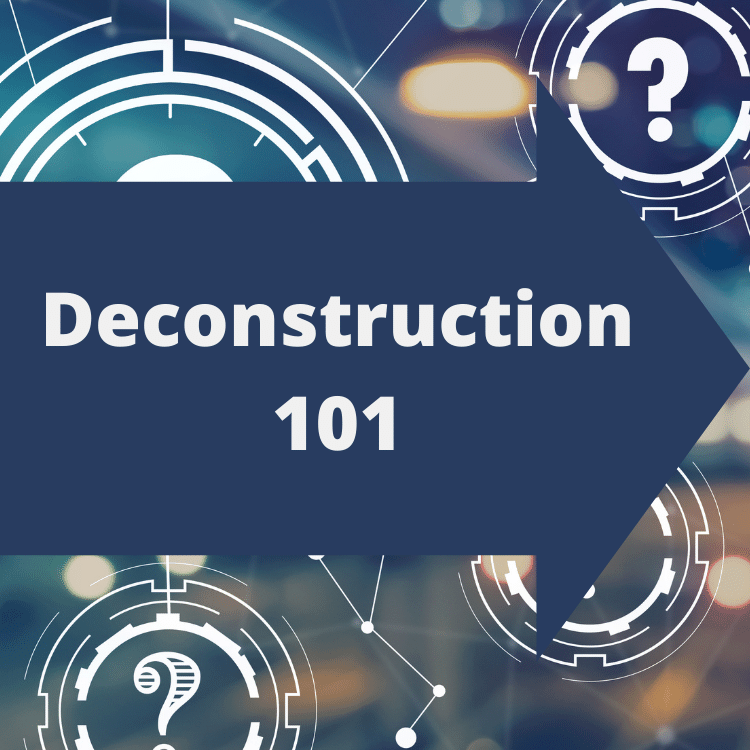 Deconstruction 101
Do you have questions about Christianity and your faith? Have those questions been encouraged and honored? Some don't feel we need to deconstruct the faith we've inherited, while others experienced church settings that are inhospitable to the free and honest questions we all need to ask.
What exactly is deconstruction, and how can it help us all in all of our spiritual journeys?
Join Pastor Jon this October to engage in this important and sacred work of deconstruction, to think about the journey and the stages of faith.
4 Wednesdays, October 5-26, 6:30-7:30pm, in person at church in the Sanctuary building, room 306/308 (upstairs, education wing).
Free childcare can be provided if you need it; let us know when you sign up.
Facilitator: Pastor Jon Osmundson. (

back to top

)
---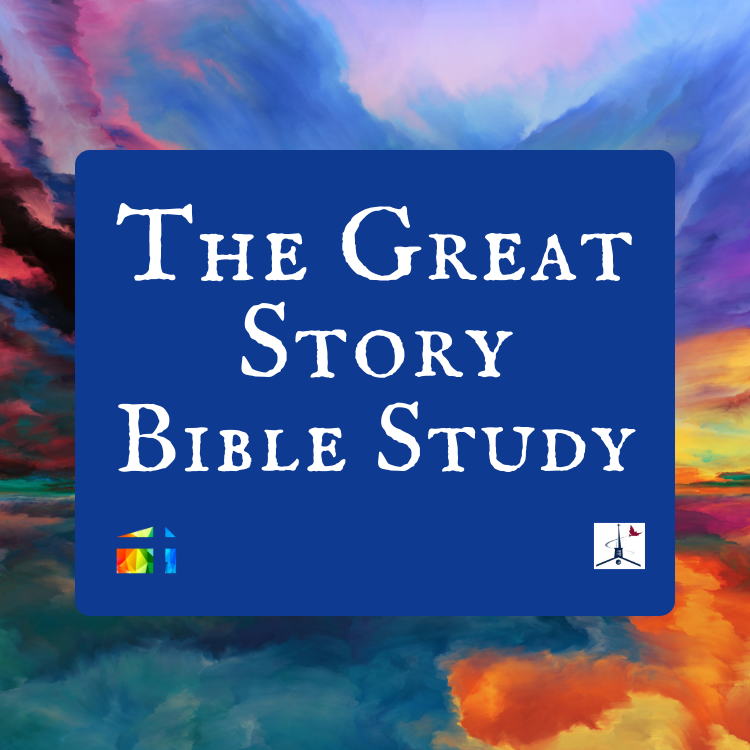 The Great Story:
Weekly Bible Study with Fairmont Presbyterian Church
Thursday evenings on Zoom
In partnership with Fairmont Presbyterian Church in Dayton and their Lead Pastor, the Rev. Dr. Brian Maguire, our Sunday morning message series will take us on a journey through the Old Testament during 2022. (Details here.)
On Thursday evenings, Rev. Maguire will lead a weekly Bible study focused on the text for the upcoming Sunday. We approach the text from the perspective of a scholar, affirming that this text has something new to teach us about God and can help us intellectually to think about things in a new way.
Thursday evenings, weekly, 7-8pm, restarting September 15, on Zoom.
Zoom Meeting ID = 820 0253 6057. (Go to Zoom.us, click/tap Join a Meeting, and enter the Meeting ID.) Attend when you're able; join anytime. Make sure your screen name is recognizable so we know to let you in from the waiting room. (

back to top

)
---
The Art of Listening
Hearing and listening are two different things. Learning to listen — really listen — requires sacred practice. Using the book The Sacred Art of Listening by Kay Lindahl, you'll be guided through various practices of deep listening — to our Source, to ourselves, and to each other. (Get your own copy; links below.)
The short, inspiring reflections are accompanied by contemplative artwork to communicate the three essential qualities of deep listening — silence, reflection, and presence. They demonstrate that the key to healthy relationships and spiritual transformation can be as basic as practicing the art of listening.
You will learn how to speak clearly from the heart, communicate with courage and compassion, and heighten your awareness of and sensitivity to others.
7 Mondays, November 7 – December 19, 7-8pm in person at church.
Facilitator: Ginny Fisher.
Get your own copy of The Sacred Art of Listening: Forty Reflections for Cultivating a Spiritual Practice, by Kay Lindahl. Here's a Barnes & Noble link, a Half Price Books link, and an Amazon link.
---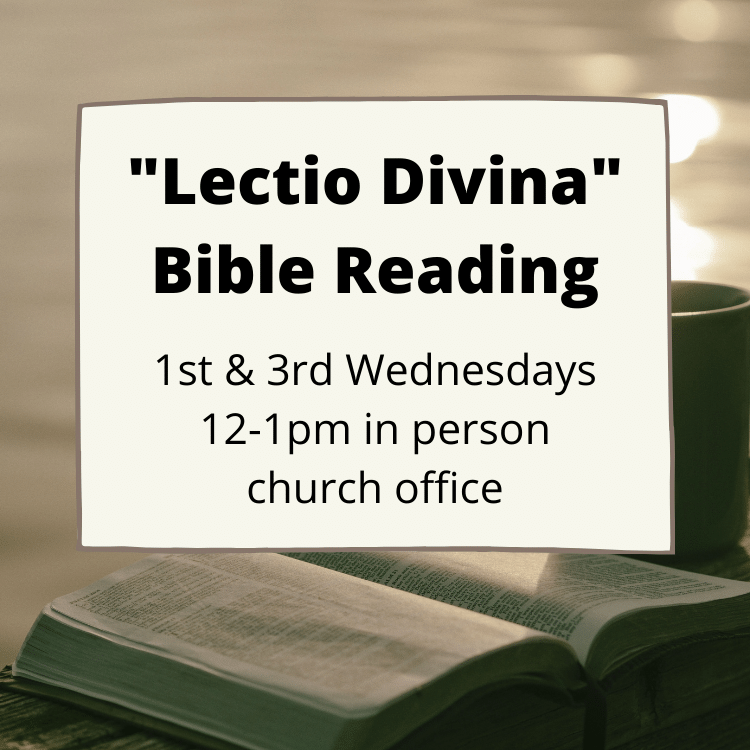 "Lectio Divina"
Bible Reading
1st & 3rd Wednesdays
12-1pm
in person at church
church office, room 6
"Lectio Divina" (pronounced LEK-tee-oh dih-VEEN-ah) simply means "sacred reading" — it's a way of reading the Bible slowly and prayerfully, in small sections, to listen for what God might have to say to you. In doing so, we affirm that we will encounter God directly through this text and that it will speak directly into our lives. We approach scripture as a mystic would, listening for God's word to us.
No experience necessary! We'll teach you how to do it and lead you through each week.
First & Third Wednesdays, continuing into the fall, 12-1pm IN PERSON at church (come to the church office).
Facilitators:

Pastor Jon Osmundson

and Judy Scott. (

back to top

)
---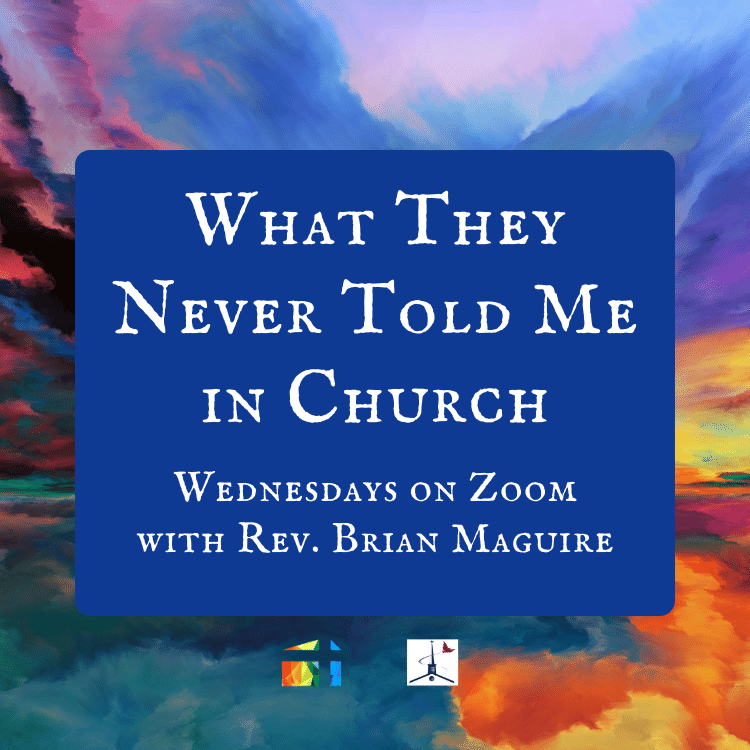 What They Never Told Me in Church: Old Testament Edition
Wednesday evenings on Zoom
Rev. Brian Maguire of Fairmont Presbyterian Church also does a Wednesday evening Bible study series on some of the Old Testament texts that we're not covering in Sunday worship this year.
Wednesdays evenings, weekly, 7-8pm, restarting September 14, on Zoom.
Zoom Meeting ID = 829 4532 7813. (Go to Zoom.us, click/tap Join a Meeting, and enter the Meeting ID.) Attend when you're able; join anytime. Make sure your screen name is recognizable so we know to let you in from the waiting room. (

back to top

)
---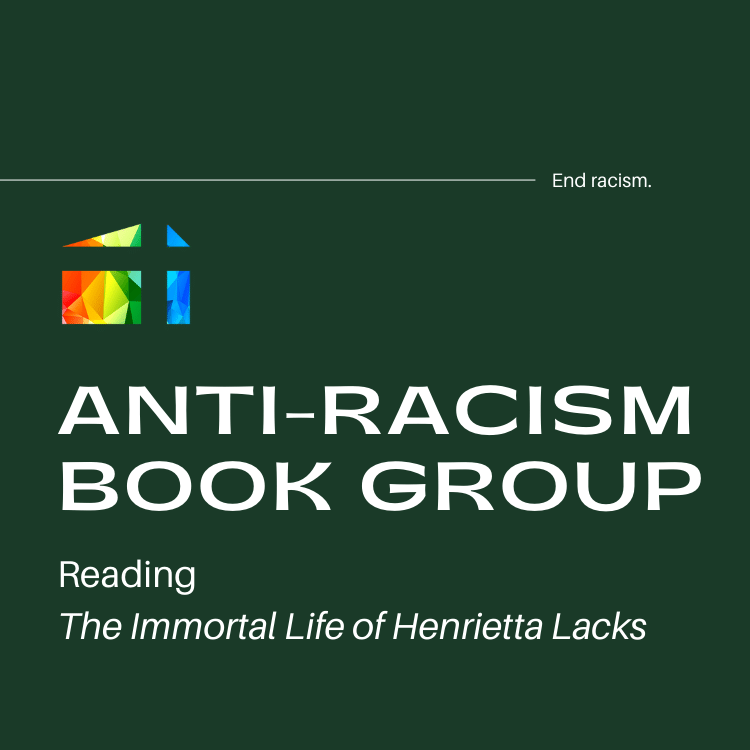 Anti-Racism
Book Group
Reading The Immortal Life of Henrietta Lacks
The anti-racism book group will meet again to read and discuss Rebecca Skloot's book, The Immortal Life of Henrietta Lacks.
Henrietta Lacks was a poor Southern tobacco farmer whose cells — taken without her knowledge — became one of the most important tools in medicine. The first "immortal" human cells grown in culture, they are still alive today, though she has been dead for more than sixty years. "HeLa" cells were vital for developing the polio vaccine; uncovered secrets of cancer, viruses, and the atom bomb's effects; helped lead to important advances like in vitro fertilization, cloning, and gene mapping; and have been bought and sold by the billions.
Yet Henrietta Lacks remains virtually unknown, buried in an unmarked grave. Henrietta's family did not learn of her "immortality" until more than twenty years after her death, and though the cells had launched a multimillion-dollar industry that sells human biological materials, her family had no health insurance and never received any of the profits.
The story of the Lacks family is a story of health inequity and is connected to the history of experimentation on African Americans and the birth of bioethics. Rebecca Skloot interviewed Ms. Lacks's relatives for the writing of this book and masterfully tells the story of her life, her family, and her legacy. The book is available at most libraries and bookstores (get your own copy).
2 Tuesdays, September 13 & October 4, @ 7pm.
Meets in person at church in the parlor (Sanctuary building room 206, main level, down the hall from the Sanctuary).
Facilitators: Amy Bashforth & Orpha Belardo. (

back to top

)
_______________________________________
Foundational Classes
We regularly offer foundational classes to help ground your spiritual life and practice. Stay tuned to this page for details and signup links, as each class is offered.
Knowing Yourself, an introduction to the Enneagram, a powerful tool for self-discovery and growth.
Engaging the Bible, an opportunity to learn how to read and understand the Bible, using an ancient prayer practice called lectio divina ("sacred reading").
Prayer & Meditation Boot Camp, for developing a consistent personal prayer practice.
Complete descriptions are listed HERE.
---
Costs
We don't want the cost of books or class materials to get in the way of you taking a class, so sign up whether you have class or book money or not. Pay what you can from your heart (any amount welcome), or it's on us, happily!
And if you'd like to contribute a few extra dollars toward a book or class materials for someone who doesn't have money this time, we're honored by your support, thank you! You can always contribute online here, or class facilitators will collect money at class.
Staff Contact
Beth Palmer, Director of Adult Discipleship
bpalmer@hilliardumc.org
614.876.2403 (church office)