Looking for a way to serve within the church? Try out one of these options!
Safe Sanctuaries certification is required for all those volunteering with children, youth, or vulnerable adults. Details here.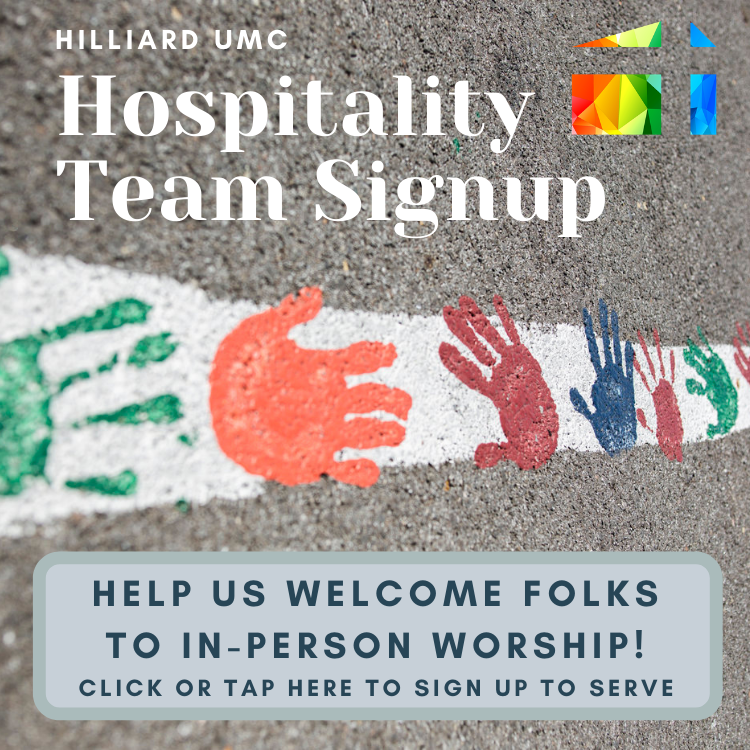 Hospitality Teams
The Hospitality Teams welcome people to worship, answer questions, help you find what you need or where you need to go (like the nursery or the Godly Play room for kids), assist with seating and special needs, and staffs the information/connection tables. Click or tap the image to sign up to serve once a month at one service — it's a great way to meet people and connect more deeply at HUMC!
Pray for Others
We'd love to add you to our email list for twice-weekly prayer concerns, so you can use your gift of prayer to pray for others.
Encouragement Team
Send cards of encouragement and prayer support to the congregation. Contacts: Van DePoy and Jennifer Moore.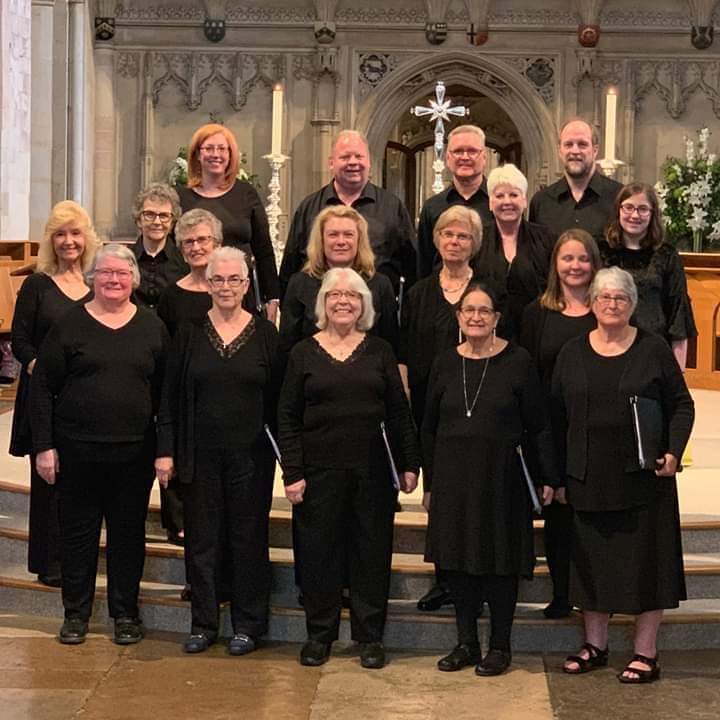 Worship & Music Ministry
The Multimedia Team runs the slide show and occasional video clips during worship and special events.
The Camera Team records and broadcasts the service for our online community.
The Sound Team, with training, runs the sound board for worship and special events.
The Livestream Team hosts online worship: welcoming & connecting with viewers in the Facebook Live chat feed, posting links to the website, capturing prayer requests, and tracking online attendance.
The Communion Team helps prepare, serve, and clean up after Holy Communion.
Chancel Choir

: For adults and high school youth (grades 9-12). Rehearses Wednesdays, 7:30-8:30pm (school year), in the Sanctuary. Sings during 9am worship; occasionally presents a special cantata and/or participates in a special choral event.

Band

: Provides music and song leadership for 11am contemporary worship.



Committees and Ministry Teams
Nominations/Lay Leadership Committee: helps find people to serve on church committees and ministry teams; meets a few times in the fall.
Finance Team: responsible for the church budget, meets monthly.
Permanent Endowment Committee: manages the church endowment, disburses grants from any earnings.
Trustees (Building) Committee: keeps our buildings and grounds in good shape, meets monthly.
Staff/Pastor Parish Relations Committee (Personnel): supports the pastors and staff, meets monthly.
Church Council: sets the vision & works on the big picture of what we're trying to be about as a church, meets 4-6 times a year.
Children's Ministry: serves children (birth to 6th grade).
Youth Ministry: serves youth (grades 7-12).
Adult Discipleship: offers opportunities for learning, prayer, connection, and ongoing small groups for life together.
Funeral Meals
Donate food for meals at church after funerals, and/or help set up or clean up.
Office Volunteers
Receptionists answer phones, receive visitors, and help out with various office tasks during office hours.
The Mailing Team processes congregational mailings.
Computer Team
Are you an IT professional or just have some skill and could help out with maintaining our computer equipment and software?
Medical Equipment
Serve others by donating your gently-used wheelchair, crutches, cane, potty chair, walker, etc., for use by members of our church family when they have need. Drop things off at the church office during office hours (614.876.2403).