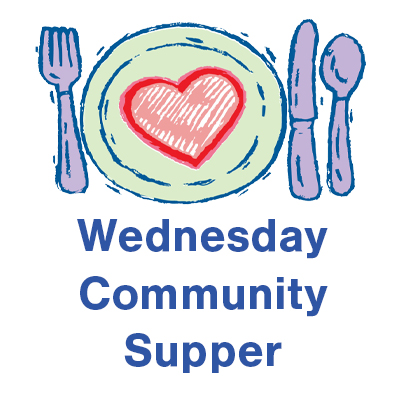 Free Hot Meal:
In Person Dining
& Carry Out
5:30-6:30pm
Wednesdays
(school year)
September menu will be listed below toward the end of August.
This fall we hope to resume IN-PERSON DINING in the Social Hall, with your help — we'll need more volunteers for cooking, setup, serving, and cleanup. We're also planning to continue carry-out meals (but not drive-through).
Cooks are needed starting at 3pm, setup team at 4:30pm, serving team at 5:15pm, and cleanup team and dishwashers at 6pm. We also need delivery drivers to drop off meals to a few families. Come join the fun!
This community outreach meal is prepared by Hilliard UMC folks for our neighbors to share in food and fellowship.
All Welcome!
Invite your friends to stop by, or take them a meal, whether connected to Hilliard UMC or not!
There is no cost for the meal, but free will offerings will be accepted each week.
If you'd like to support this ministry with a financial contribution, you may give online using the link below or in any of your usual ways. Use the Operating Fund and put "Wednesday supper" in the memo field. Thank you!
Contacts: Beth Latella & Louann Liming.