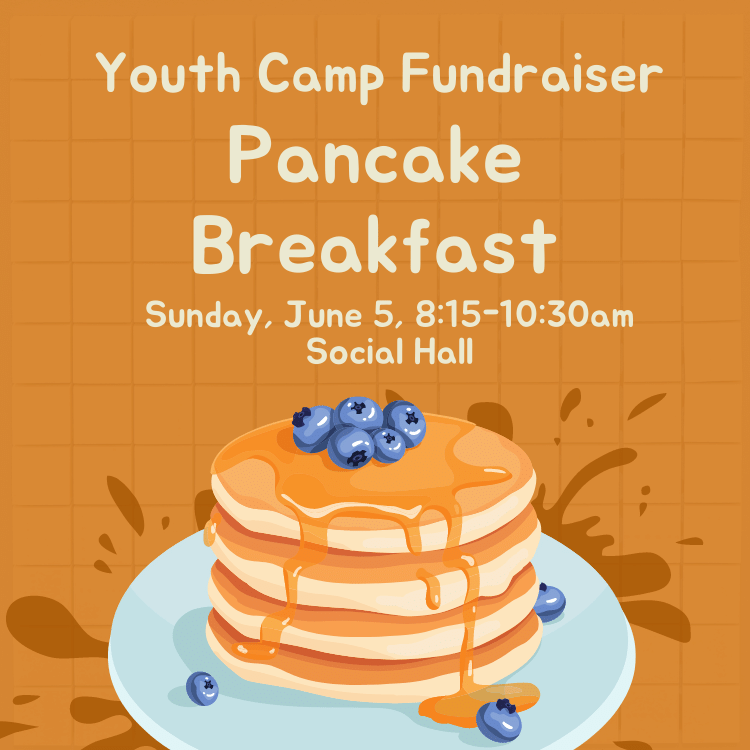 All are invited to the first Lakeside Institute camp fundraiser of the season!
The youth will be serving a pancake breakfast with sausage, coffee, and juice.
If you are going to camp, or are just willing to help out, please let April Andrick know by June 1.
ALL youth are invited to help raise money for the campers. In order for a registered Lakeside Institute camper to receive proceeds from the fundraiser, however, someone (youth or stand in adult) has to participate in the fundraiser.
All donations welcome, and all proceeds will go directly to help our teens from HUMC with their camp fees.