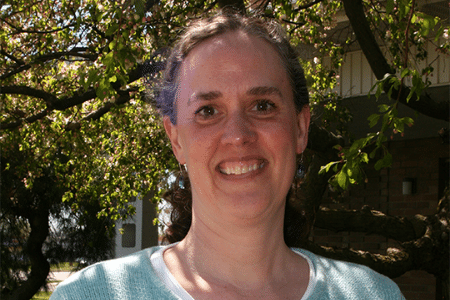 As Director of Adult Discipleship, Beth (she/her) is responsible for adult learning opportunities, small groups, and other ways of fostering spiritual formation and faith development. She also serves as our website content manager and primary communications staff person.
"I love helping people connect with God and make friends with other people of faith, and I love seeing their eyes light up with joy when they've understood something about themselves in a new way and experienced some personal growth! I love developing and teaching classes and helping groups to form authentic community. And I'm all about helping to translate to the world our misunderstood God — ours is a God who is consistently in our corner, loving us no matter what, welcoming everyone into the family, erasing the lines that we think separate us from others, and gently inviting us out of our comfort zones. And when life throws us curveballs, God always finds a way to bring good out of it, somehow."
"My colleagues feel like family in the best sense of the word. And I love working in a place that continually encourages my growth! I keep getting to learn new skills, try new things, and expand my horizons! It's a blast."
Beth holds a Bachelor of Arts from The College of Wooster in Religious Studies and a Master of Divinity from Yale University Divinity School. She is a certified Applied Enneagram Professional with the Enneagram Institute of Ohio, as well as a trained Myers-Briggs facilitator. She is married to Frank.