Our staff nursery workers would love to care for your children during Sunday worship.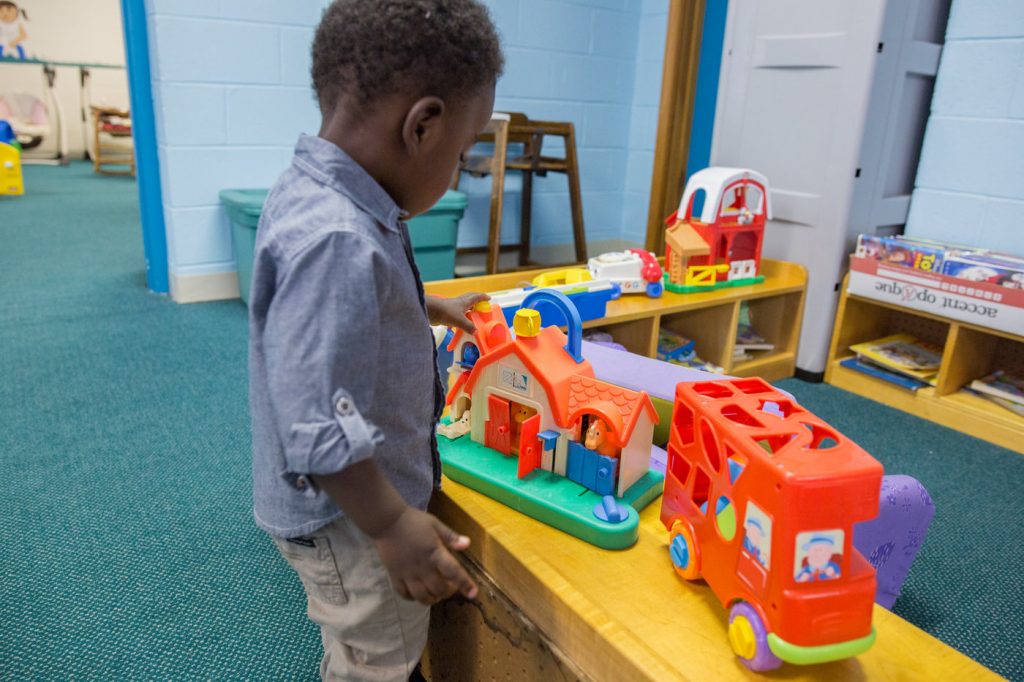 Each staff worker is trained in our Safe Sanctuaries policy and has passed a background check, and several are trained in infant/child CPR. If you're interested in working in the nursery, please contact Lindsay Robinson.
We provide age-appropriate toys and books. For children in the Sanctuary building nursery, there is a great outdoor playground.
As you arrive, please sign in and provide your cell phone number, so we can text you if your child is having a rough day.
We are a peanut-free and lactose-free area with appropriate snacks available.
Staff are willing to change diapers. If you would prefer to do it yourself, please let nursery staff know when you drop off your child(ren).
Nursery Location
Enter the Sanctuary building through the Social Hall door (under the portico). Walk through the Social Hall and turn left at the wall; the nursery is about halfway down the long hallway, the third door on the left.