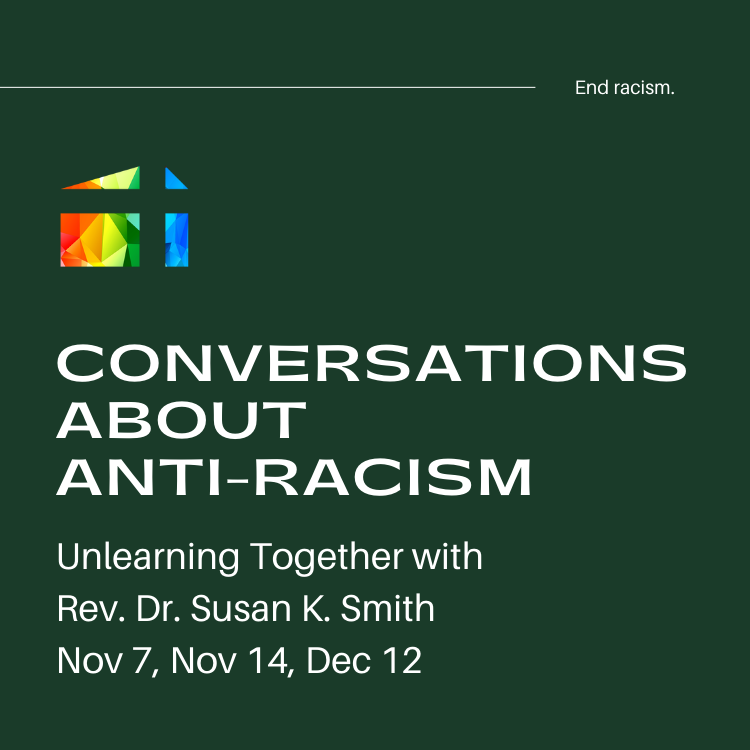 We are pleased to welcome the Rev. Dr. Susan K. Smith to Hilliard UMC for a series of presentations and conversations about Anti-Racism.
Dr. Smith and Pastor April have been friends and colleagues for years, and April is excited to bring Dr. Smith to HUMC, for her engaging speaking style and passionate storytelling. Dr. Smith has written five books, pastored a church here in Columbus, and worked on anti-racism efforts for many years.
Events
Sunday, November 7, preaching at both worship services (9am & 11am).
Sunday, November 14, teaching session at 6pm in the Sanctuary and also livestreaming.
Sunday, December 12, teaching session at 6:30pm (possibly a family event for youth and children and their families).
Cost
Contributions of any amount will be more than welcome, to help us compensate Dr. Smith for her presence with us. Give from your heart. A free will offering will be taken at the Sunday evening events, or you can give in any of your usual ways or online through our website. Use the Operating Fund line and put "Susan Smith" in the memo field.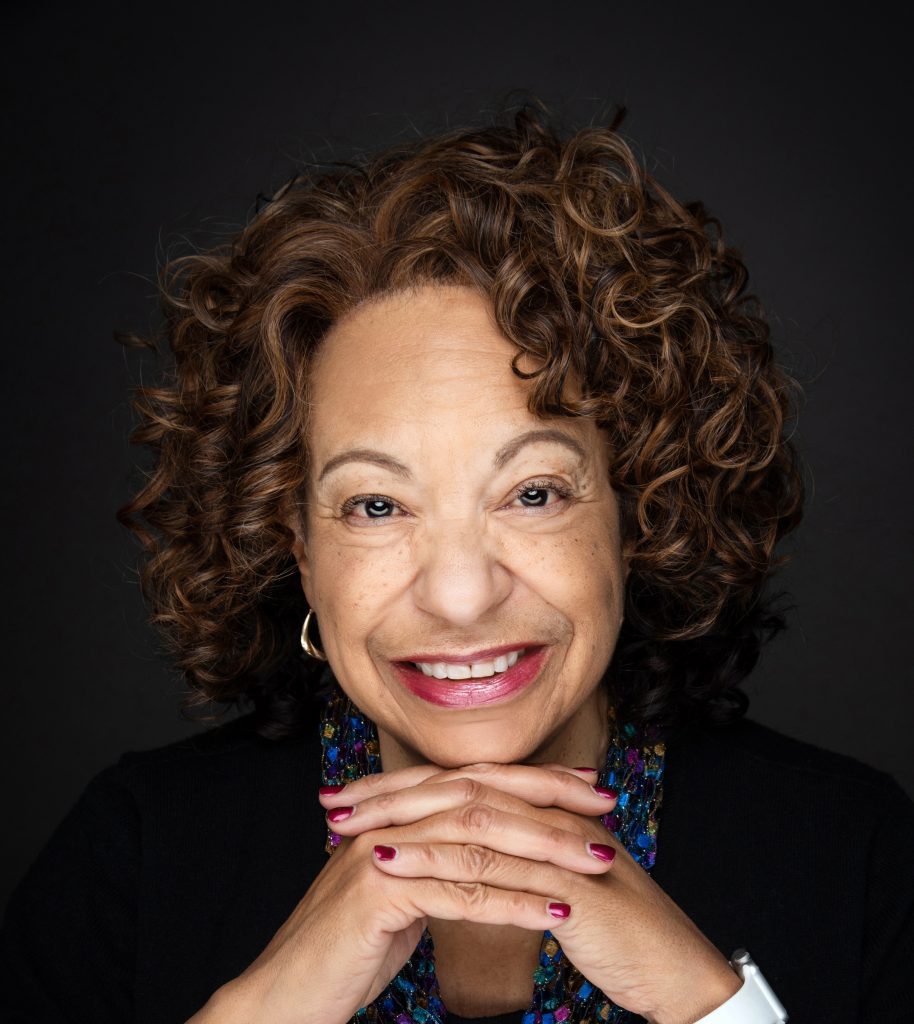 About Dr. Smith
Rev. Dr. Susan K. Williams Smith, formerly the senior pastor of Advent United Church of Christ here in Columbus, is a 1986 graduate of Yale Divinity School, where she earned her Master of Divinity degree. She received her Bachelor of Arts in English Literature degree from Occidental College and a Doctor of Ministry from United Theological Seminary in Dayton, Ohio, studying under the late Rev. Dr. Samuel Proctor.
At Yale Divinity School, Dr. Smith was the winner of the Wolcott Preaching Prize and the first woman to become president of the student body. Following graduation from the program, Dr. Smith served as associate minister at Trinity United Church of Christ in Chicago, IL, studying under the Rev. Dr. Jeremiah A Wright, Jr. She held this position at Trinity for three years before accepting the call to become the senior pastor at Advent United Church of Christ.
During her years at Advent, the church body increased from 5 to approximately 300 members. In addition to outreach programs to the city's poor, Rev. Smith's ministry concentrated on empowering urban youth through an annual summer arts program. By utilizing the arts to instill confidence and self-esteem, and focusing on reading, writing, and math, the program was successful in assisting participating youth to increase academic performance during the school year. The church also operated its first Children's Defense Fund Freedom School in 2012, serving 50 children from across the city of Columbus.
Dr. Smith is a past co-president of BREAD (Building Responsibility, Equity, and Dignity), a multi-racial, multi-ethnic social justice organization comprised of over 50 different religious denominations here in Columbus. Under her leadership, the organization was instrumental in pushing the Ohio Legislature to sign into law a measure that prevents payday lenders from charging its clients exorbitant interest rates.
Continually involved in addressing issues that negatively impact the African American community, she recently completed a report for the Samuel DeWitt Proctor Conference, Inc. (SDPC), on the phenomenon of mass incarceration in the United States, recording the testimony of people and families affected by it in selected cities of the country.
Dr. Smith is a sought-after preacher and speaker both nationally and internationally. Her private non-profit organization, Crazy Faith Ministries, based upon her book of the same name, aims to unpack and teach the concept of faith in a way that will empower people and enable them to reach far beyond what they believed themselves able to do.
Most recently, Dr. Smith was named the first Gordon G. Cosby Seasoned Voices Fellow by the SpiritHouse Project. SpiritHouse, located in Decatur, GA, is a 501(c)(3) nonprofit organization that uses the arts, research, education, action, and spirituality to bring diverse peoples together to work for racial, economic, and social justice, as well as for spiritual maturity. She and the founder/director of SpiritHouse, Ruby Sales, are currently engaged in a project to expose the extrajudicial murders of black people in the United States. The goal is to sensitize people on the pervasiveness of the problem and also to encourage citizens to challenge the controversial "stand your ground" laws and police policies that allow suspicious deaths to go unchallenged.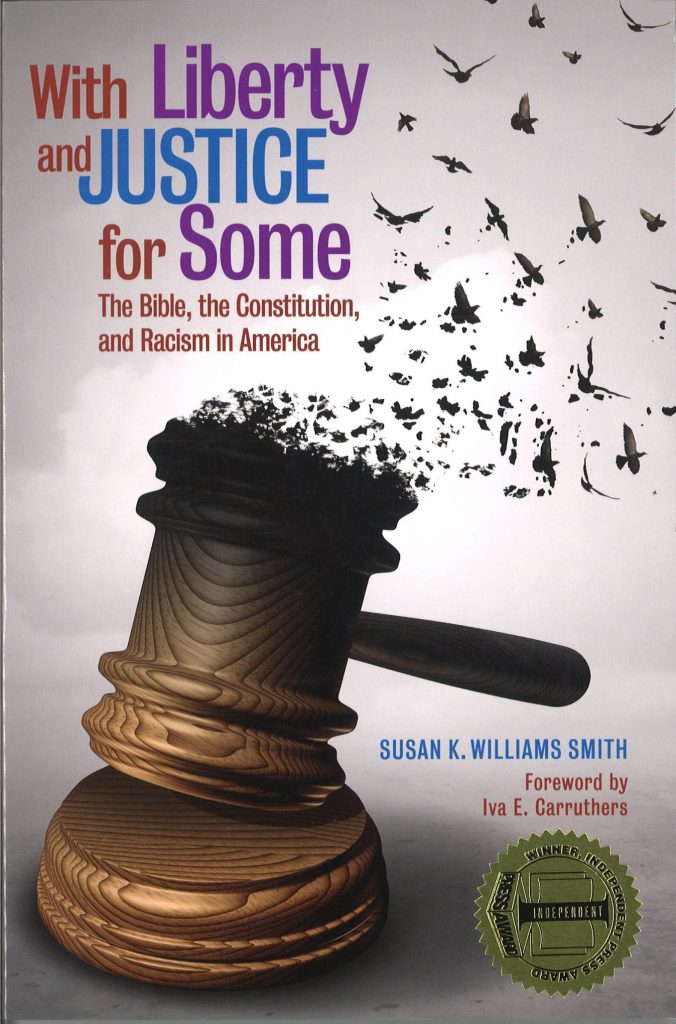 Dr. Smith is the author of five books:
Carla and Annie
From Calvary to Victory
Forgive WHO
Crazy Faith: Ordinary People, Extraordinary Lives, which is currently in its second printing.
With Liberty and Justice for Some: The Bible, the Constitution, and Racism in America
Her latest book, published by the Pilgrim Press, The Book of Jeremiah: The Life and Ministry of Jeremiah A. Wright, Jr., examines the work and ministry of Rev. Dr. Jeremiah Wright, Pastor Emeritus, Trinity United Church of Christ.
Dr. Smith's work has also appeared weekly in The Washington Post, as a member of a panel of theologians, scholars, and writers that provide commentary on issues pertinent to religion. She is a weekly contributor to the Huffington Post. Her blog, "Candid Observations," concentrates on the intersection of race, politics and religion. There are over 5,000 followers to Dr. Smith's Twitter account, @cassady2euca.
She is the mother of two children, Caroline, a recent graduate of Spelman College and the University of Dayton, and who is now working as a certified music therapist, and a son, Charles, who is writing and performing music in Ohio.